Small Glass Bell Jar With White Base Wedding Favour - Sets of 4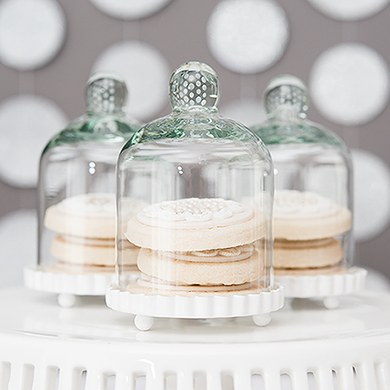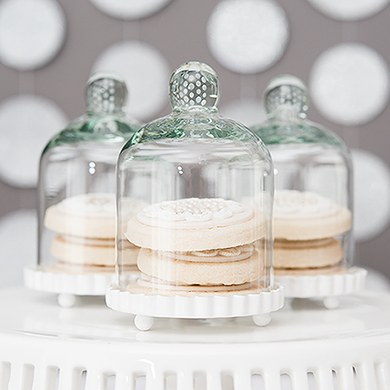 Small Glass Bell Jar With White Base Wedding Favour - Sets of 4
These mini bell jars are a popular way to display your wedding, shower or garden party favours. Whether filled with cupcakes, macarons, candies or even a nature inspired idea such as moss and bloom, they will make memorable take home favours your guests will love.
Sold in packages of 4 - $4.25 ea.
Dimensions: 8 cm x 8 cm x 11 cm H
Material: Base made of metal with white coating.